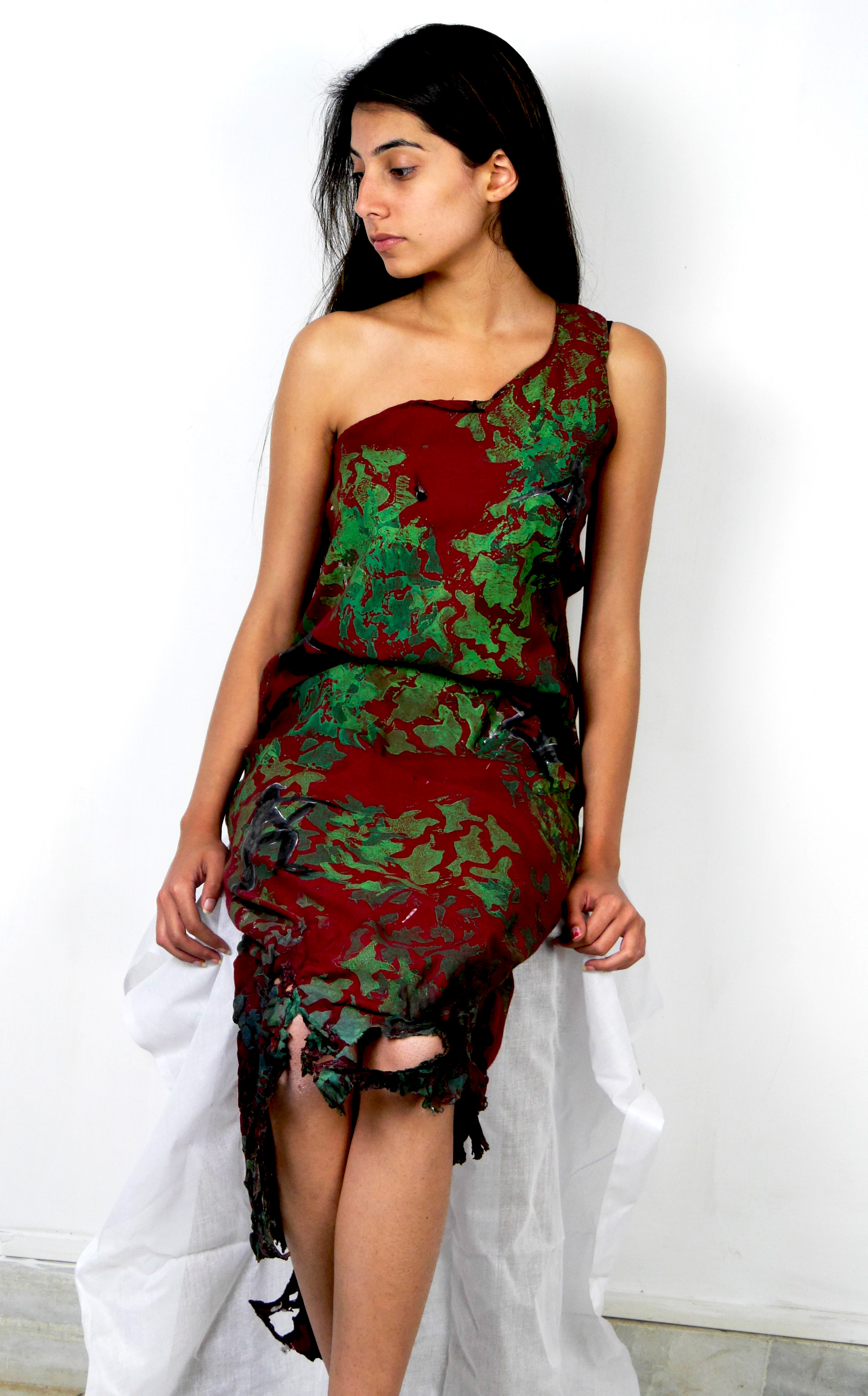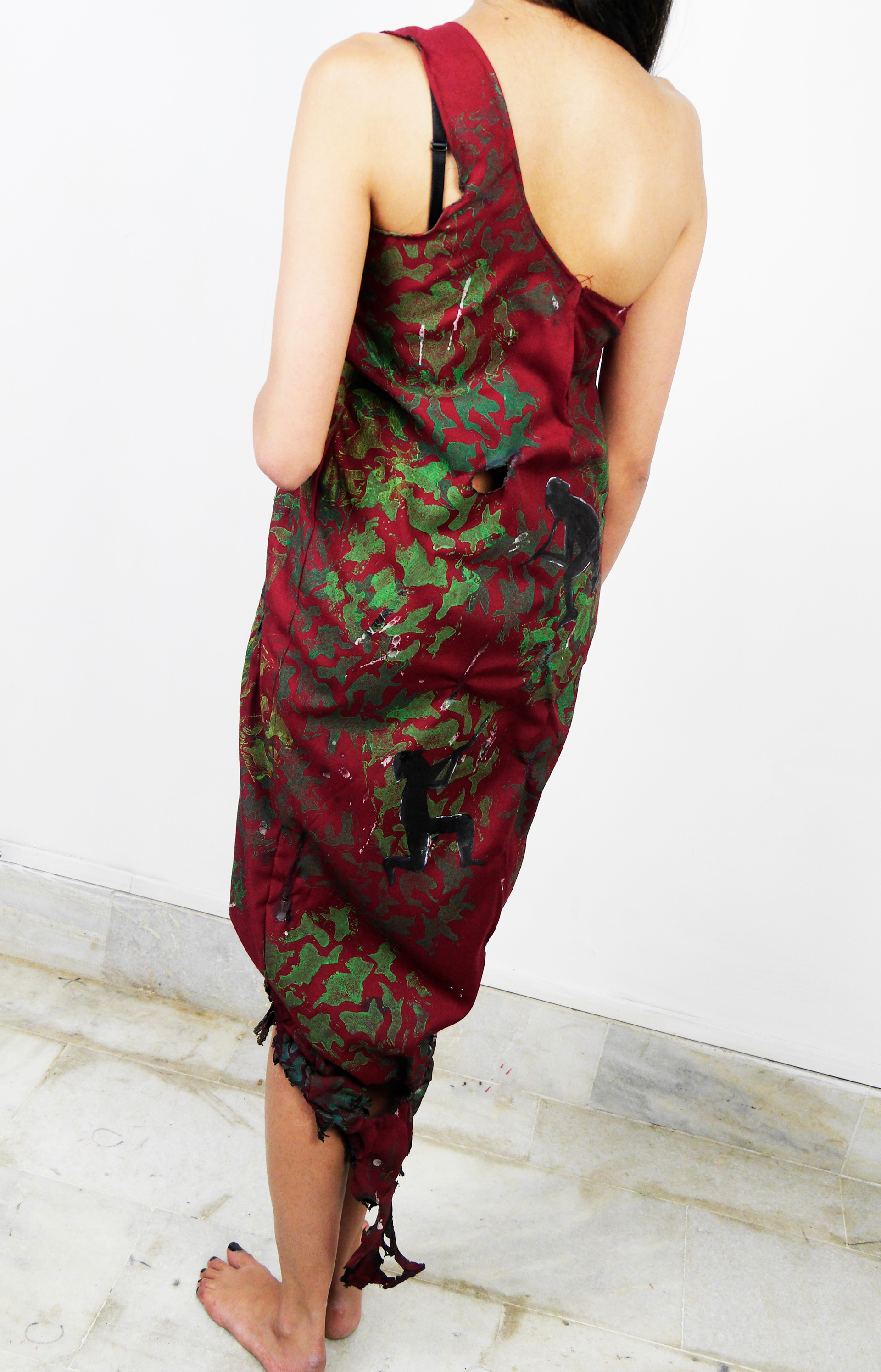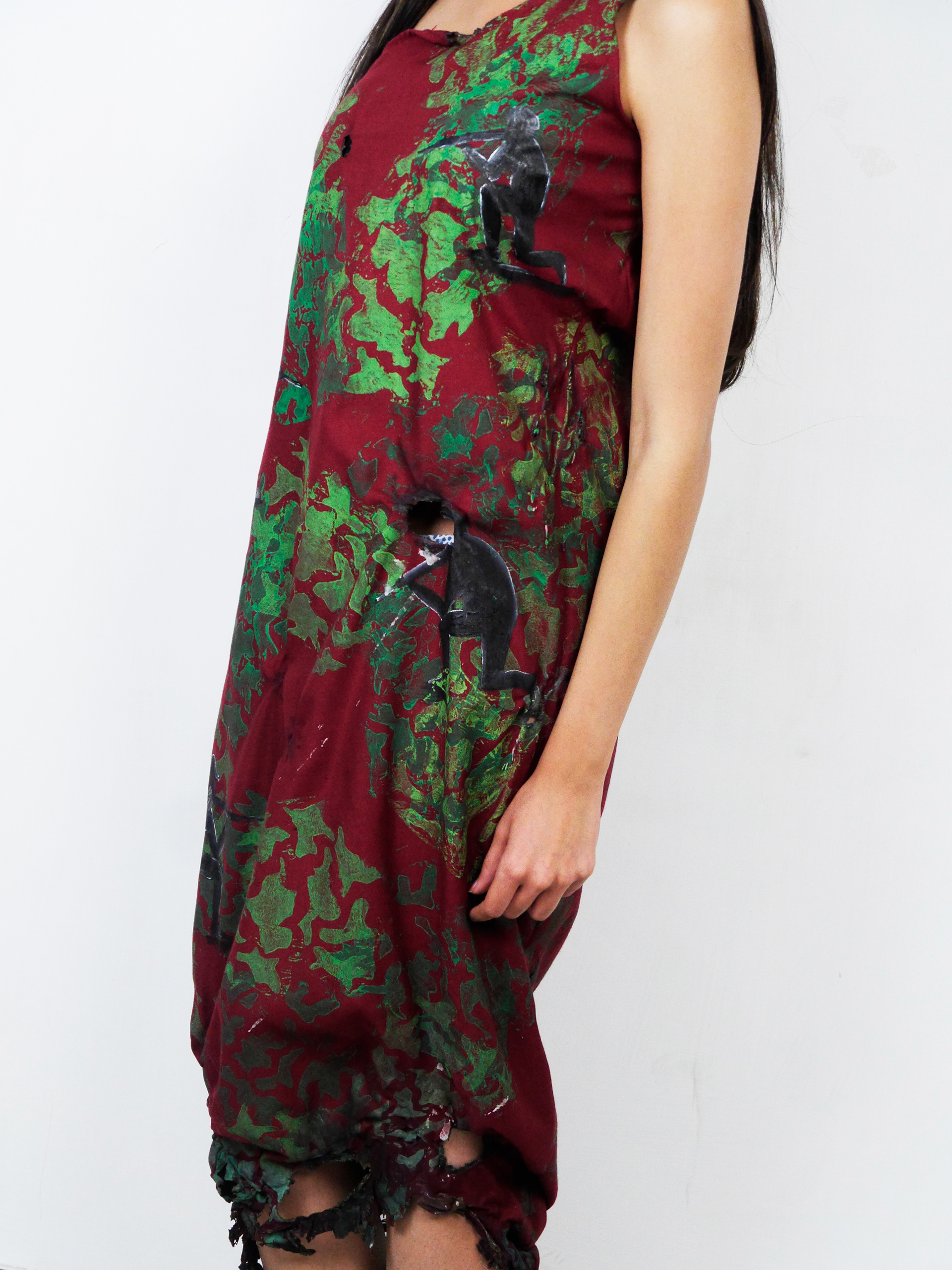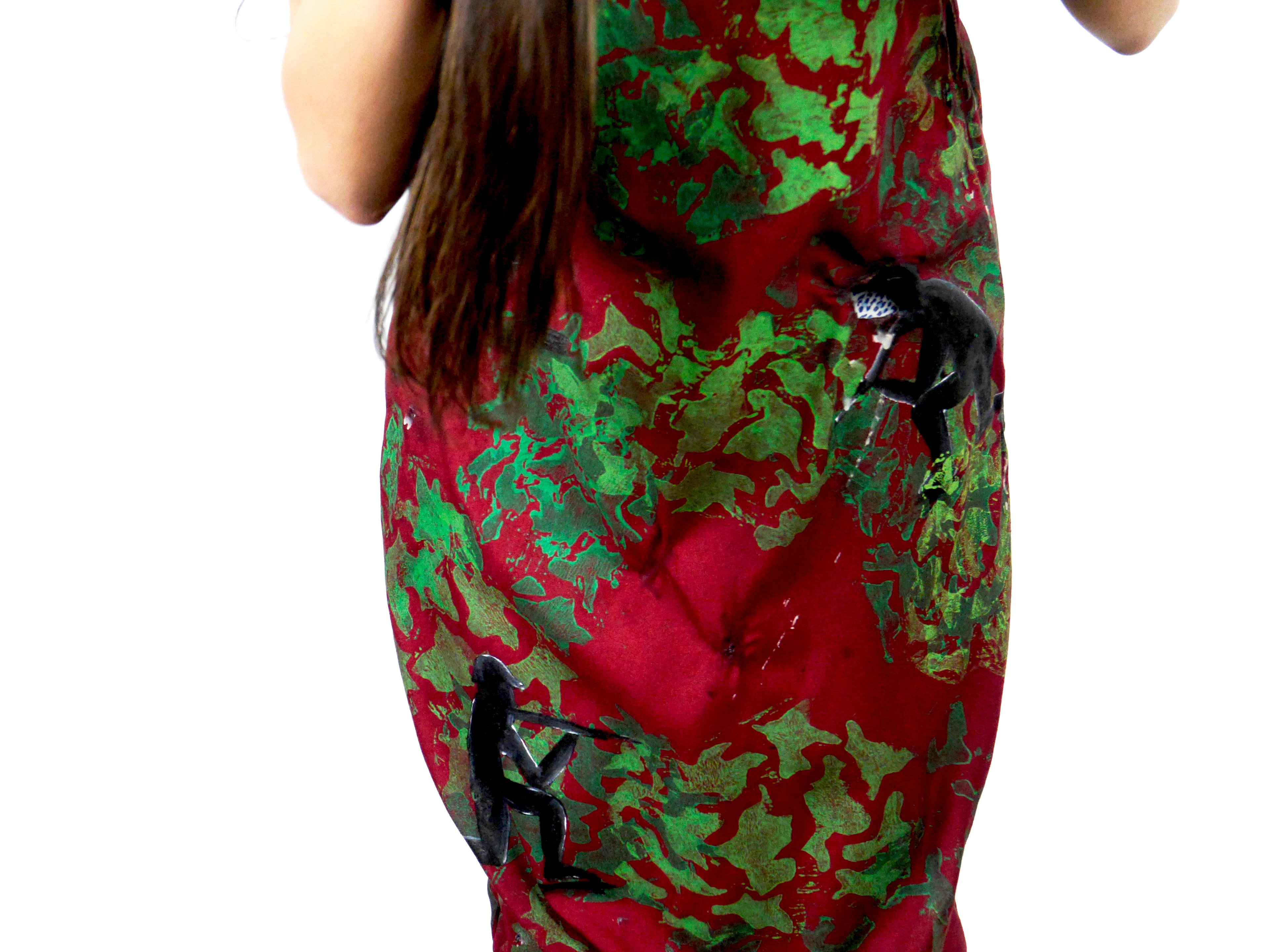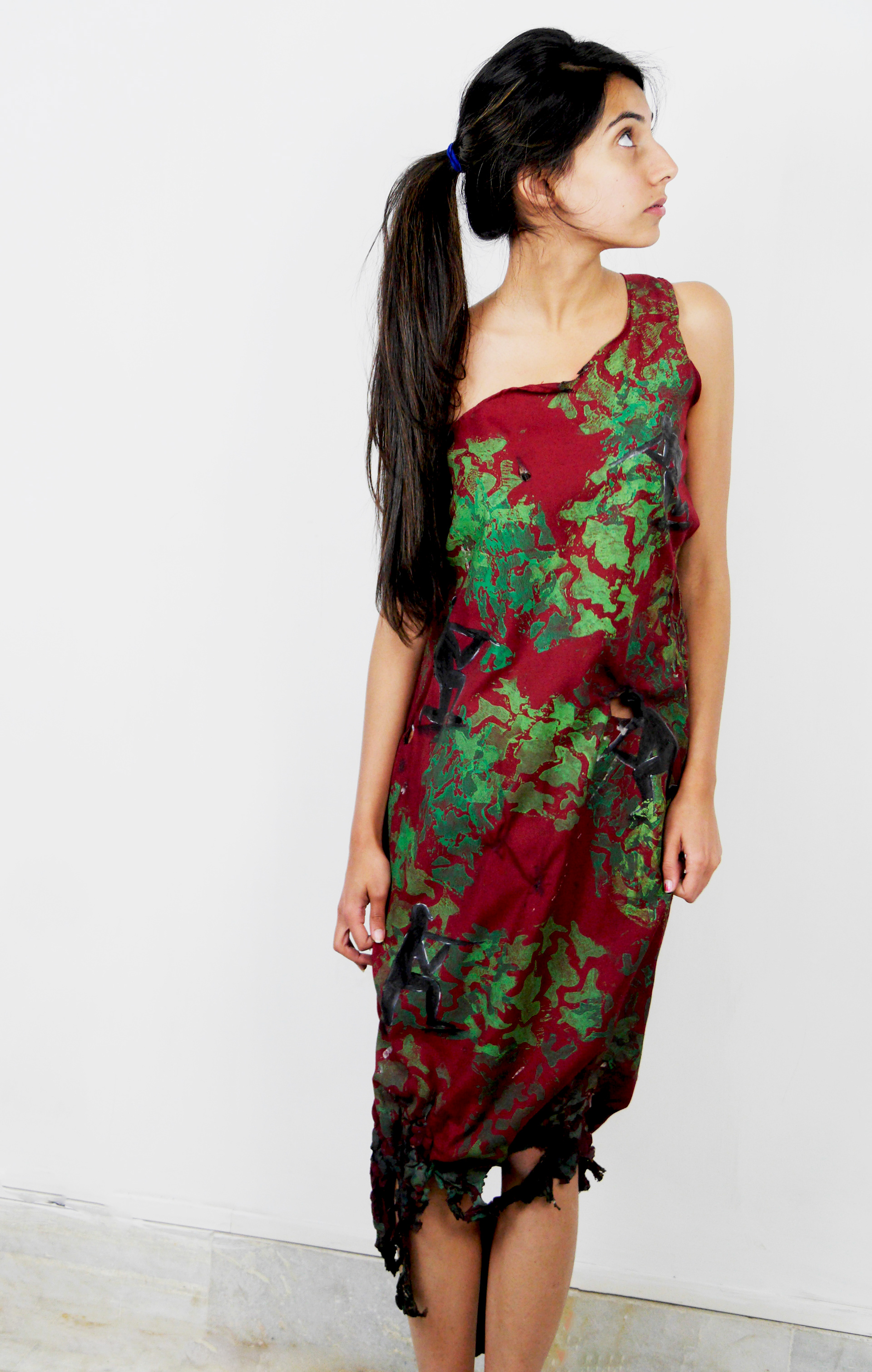 Through the Smoke and the Flame
This piece was inspired by the Indian Navy and the Black Cats (the Indian Special Forces)
I made this piece to represent the battle within the Taj hotel, where the soldiers had to fight through smoke and fire, and try to save all the civilians held captive within.
It is made as a commemoration to the heroes within the Black Cats who risked their lives by going in blind into the hotel, without any sort of imagery of the scene within, save a rudimentary blueprint of the hotel.
I made this using fabric paints and block prints and also by burning the bottom of the dress with a contolled flame.